Welcome to atomlab
We're on a mission to build a better future where technology creates good jobs for everyone.
TRUSTED BY 3,000+ COMPANIES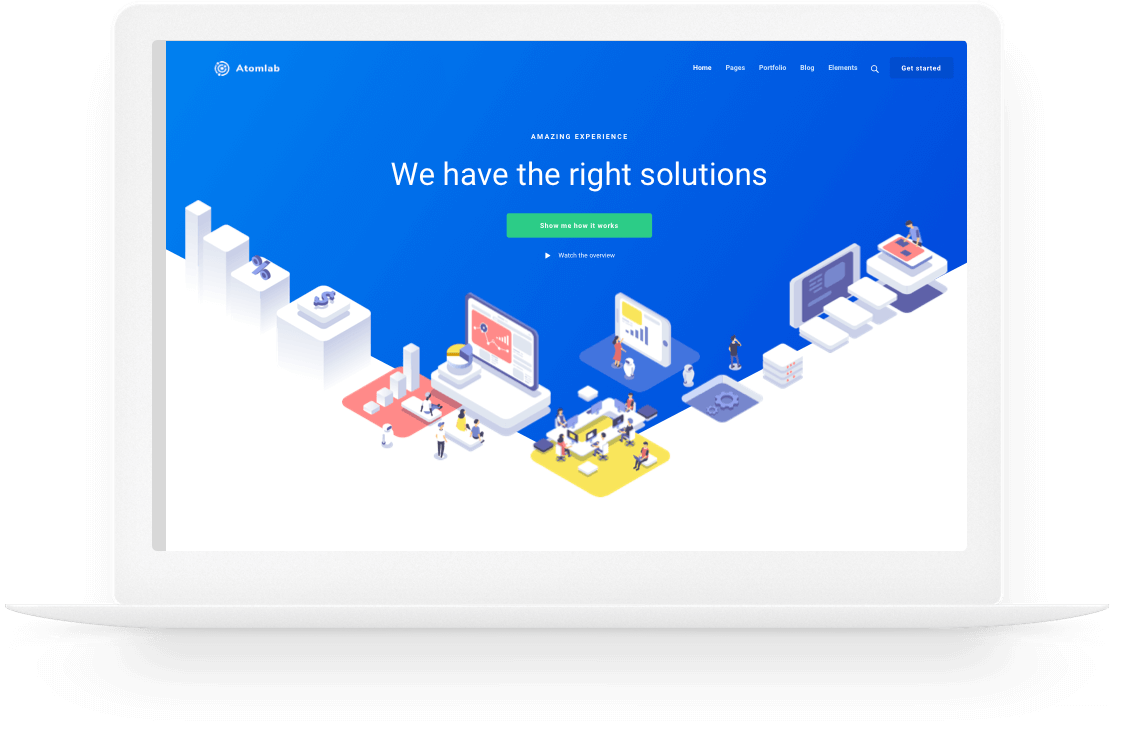 We give you both graphic
& technical quality
Our works
We design & build brands, campaigns & digital projects for businesses large & small.
Great price plan
for you!
Upon making the purchase of Atomlab's license of any kind, users are entitled to access a whole collection of premium features and predefined designs, which come in handy for you to start building your very own website with great comfort, high satisfaction, and all of the standards met.
15Gb space

Power And Predictive Dialing

Quality & Customer Experience24/7

Phone and email support
7Gb space

Security and admin controls

24/7 phone and email support